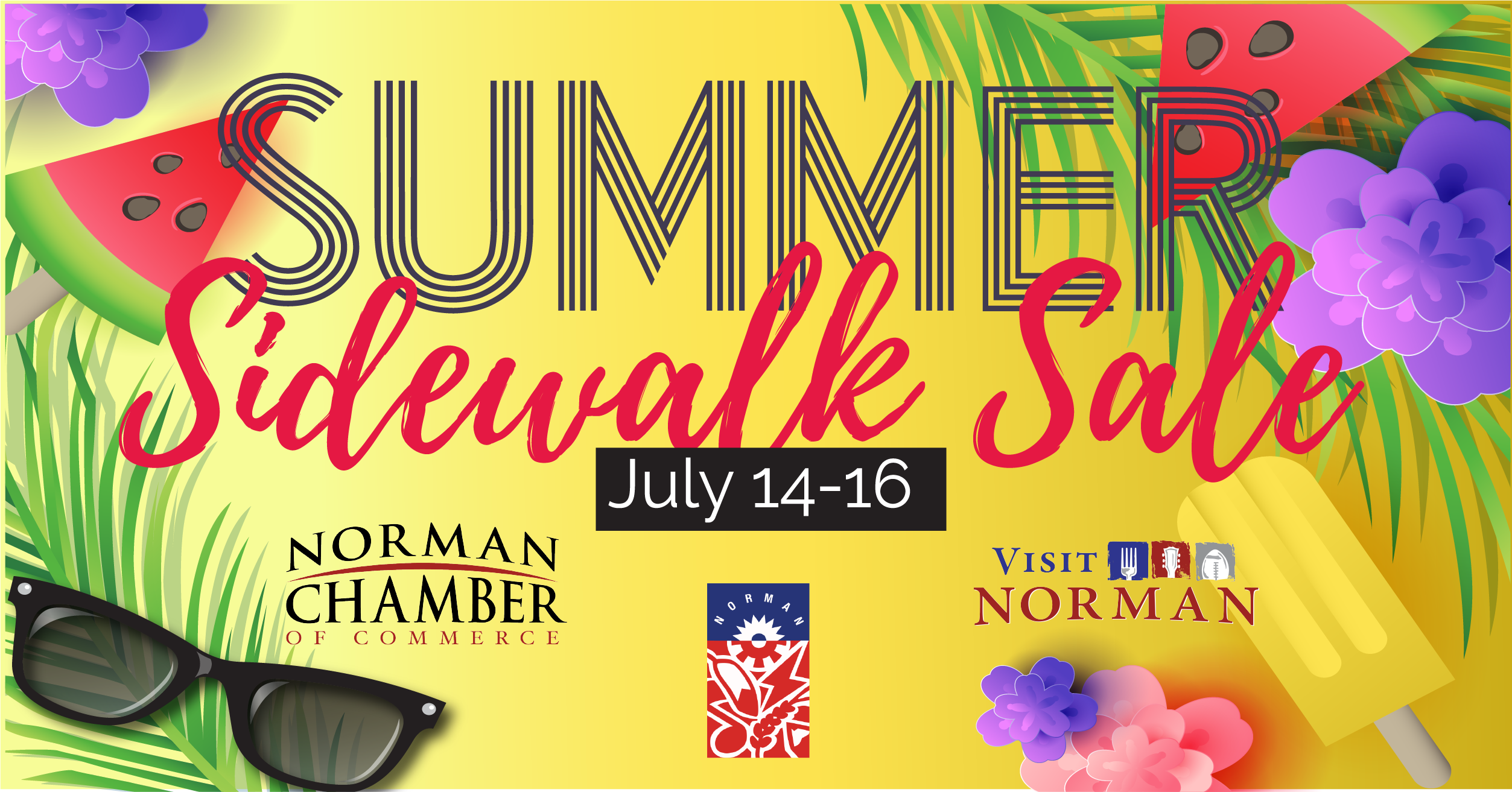 2023 Summer Sidewalk Sale, July 14-16
Your Norman Chamber of Commerce, VisitNorman and the City of Norman are once again partnering to bring you the Summer Sidewalk Sale as part of a state-wide initiative with the Independent Shopkeepers Association's Weekend of Local.
#ShopNorman first!
You will be surprised by the diversity and quality of items you will find at locally owned stores. Local stores spend a lot of time and effort to find things that you don't see at the larger chain stores.
You know that your Norman sales tax dollars help provide basic safety services and improve quality of life. But shopping Norman also means you help ensure that your favorite locally-owned boutique that carries unique one-of-a kind goods can keep their doors open for another year.
The Norman Chamber of Commerce encourages residents to #ShopNorman today and every day!
Merchants still being added!
Merchants Want to
Sign-Up Your Store?
Sign up below with Weekend of Local and have your store included in publicity and promotional info.
Campus Corner Participants
Pho House $5.00 boiled shrimp spring rolls & drinks + $15.00 macaroon box