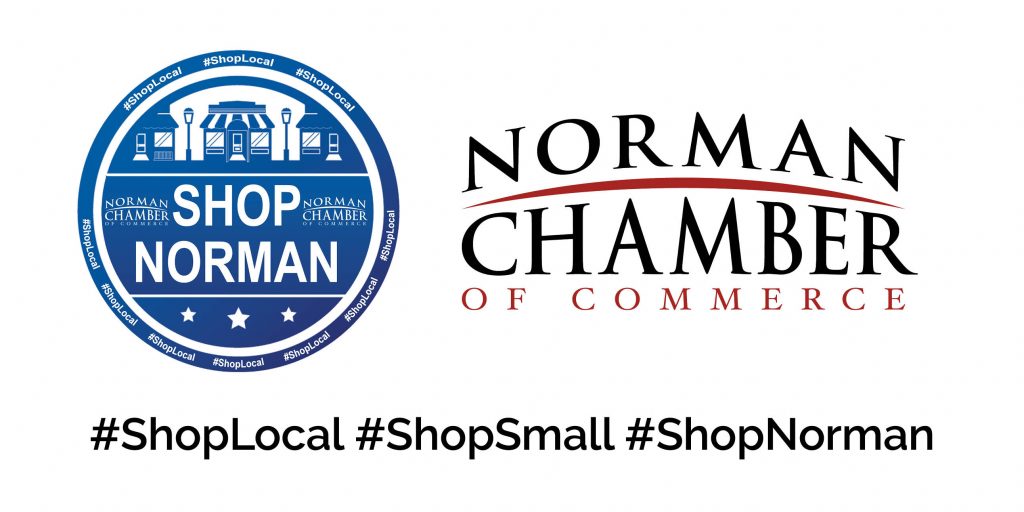 #ShopNorman first! You will be surprised by the diversity and quality of items you will find at locally owned stores. Local stores spend a lot of time and effort to find things that you don't see at the larger chain stores.
Your Norman sales tax dollars help provide basic safety services and improve quality of life. But shopping Norman also means you help ensure that your favorite locally-owned boutique that carries unique one-of-a kind goods can keep their doors open for another year.
The Norman Chamber of Commerce encourages residents to #ShopNorman today and every day!
Top 10 Reasons to Support Small Businesses
Community Support: Supporting small businesses helps create a sense of community and helps to build stronger relationships between businesses and their customers. 
Job Creation: Small businesses are the largest employers in many communities and supporting them can help create jobs and boost the local economy.
Unique Products and Services: Small businesses often offer unique and specialized products and services that are not available from larger chain stores.
Better Customer Service: Small business owners often provide personalized customer service and are more likely to go the extra mile to ensure customer satisfaction.
Environmental Impact: Small businesses typically have a smaller environmental footprint than larger corporations, as they tend to use fewer resources and produce less waste.
Boosts Innovation: Small businesses are often the breeding ground for new and innovative ideas that can drive economic growth and development.
Entrepreneurship: Supporting small businesses helps to promote entrepreneurship and gives aspiring entrepreneurs the opportunity to turn their ideas into successful businesses.
Economic Benefits: Small businesses play a crucial role in creating economic stability and growth and can help to stimulate local economies by keeping money in the community.
Social Responsibility: Small businesses are often more socially responsible than larger corporations, as they tend to be more invested in their local communities and the people they serve.
Cultural Preservation: Culturally significant Small Businesses (CSBs) are a crucial driver of neighborhood economic prosperitythat also provide a bulwark against gentrification and displacement.