We are the Difference Makers.
The Norman Chamber of Commerce serves Norman, Oklahoma, as a visionary, pro-active community partner in innovation, business development and economic growth. The Norman Chamber works relentlessly to deliver value and provide the tools and resources to help businesses engage, build, and thrive. We are an advocate for you and strive to address the needs of every one of our more than 1,500 members.
Under City Ordinance 2021-3, businesses and other places of public accommodation must prominently display signage notifying the public of the facial coverings requirement at or near public and employee entrances.
Download PDF Here
Enjoy our latest issue of our yearly Norman Inc Business Magazine... and look forward to our next issue to be published at the end of the summer.
Read More
There has never been a better time to be part of this incredible organization and community and we believe you will find a Chamber membership an asset to you and your company. We want you to get the most out of your Chamber membership!
Read More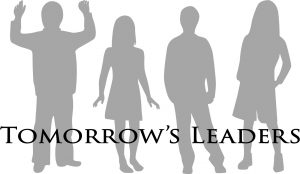 Tomorrow's Leaders Applications Available
The Norman Chamber of Commerce is currently accepting applications for the 2021 Tomorrow's Leaders program.
High school sophomores who live in Norman are eligible.