While any Chamber event is a networking opportunity for you, the Chamber has monthly networking events specific to building relationships within the business community. These events provide an inviting, comfortable environment that allows you the opportunity to genuinely build long-lasting relationships in the Norman business community.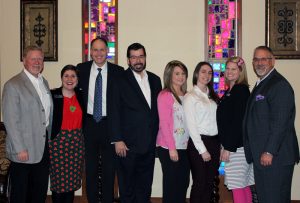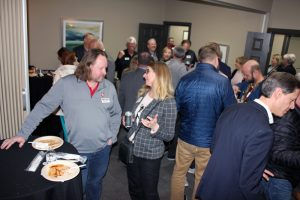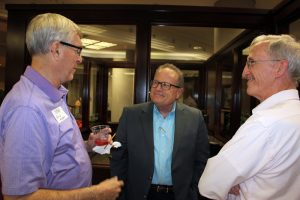 More than 200 Chamber members attend this monthly networking event hosted by member businesses. Held on the third Tuesday of each month from 5 to 7 p.m., Business After Hours provides an effective avenue for you to network with other members.
July 2020 - Virtual Business Before Hours with Lisa Wells, executive director of Pioneer Library System and president of the Oklahoma Library Association; and Melody Kellogg, Director of the Oklahoma Department of Libraries, discussing how the library system has used innovation during the pandemic. Hosted by Pioneer Library System.
Start your day the right way! Held on the fourth Wednesday of most months from 8 to 9:15 a.m., this event allows people to begin the day with informal networking at a Chamber member's business.
Learn everything there is to know about your Chamber membership at our bi-annual New Member events.
August 2020 - Virtual Thursday After Hours with Dr. Nick Migliorino of Norman Public Schools who discusses how school will look this fall amid the pandemic. Sponsored by Krittenbrink Architecture.
Held on the first Thursday of most months from 5 to 7 p.m. (except July or September), this event allows people to end their day with informal networking at a Chamber member's business.
Afraid you will not know anyone at these networking events? Don't worry! We know how to take care of the most introverted member at our Chamber events. Before you attend, please reach out to our VP of Membership, Jennifer Shattuck, so that she or one of the Chamber's Ambassadors can be at the registration table to greet you and start introducing you to other guests.