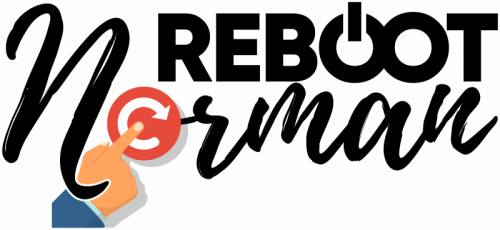 As Norman slowly and safely begins to "Reboot", the Chamber continues to update and collect important resources for our members that includes video briefings, legislative updates, community and business initiatives, job assistance, and MORE... Check this page often. It is a constant evolving hub of great information for you and your business.
General Resources for Businesses regarding Covid-19
Chamber Resources List for COVID-19 Support & PPE
Bamboa Sportswear – Masks
Cherokee Cap Creations – Masks
Crest Foods – Masks, hand sanitizer, disinfectant
Division 10 Specialties – Safe Screen chair cubbies
Habitat for Humanity ReStore - Masks
Hard Edge Design – Masks
King Kopy – FREE delivery in Norman; Fax services for financial support/workman comp; Curbside option; Same day printed masks/disposable menus; 24 hour banners, yard signs, change the dates, printed custom masks/gators, and stickers/decals for barriers/marketing; 2-3 days custom yard signs, custom banners, custom floor graphics, and flags/tear drops
Napa Auto – Masks, hand sanitizer, disinfectant
Quality Promotions – Masks, barriers, face shields
Top of the World – Face coverings
Transcript Press – Masks, banners, disposable takeout menus, floor signage
Together 4 Norman Biz Facebook Group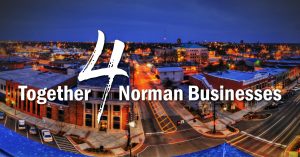 The Norman Chamber has created a Facebook group for Norman businesses to share best practices called "Together 4 Norman Biz". Norman businesses can post updates on this GROUP about what they are doing and they how responding during the pandemic. We encourage our members and their business's page to join the group and the conversation. Click the box below to join the group.
Norman Regional Health System - Donations Needed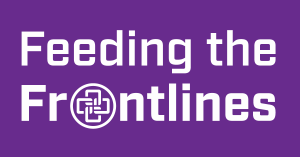 The Norman Regional Health Foundation is asking the community to purchase restaurant gift cards and/or donate meals (breakfast, lunch, dinner or snack baskets) to feed Norman Regional Health System's "Frontline" healers.
Please contact the NRH Foundation to coordinate dates and details.