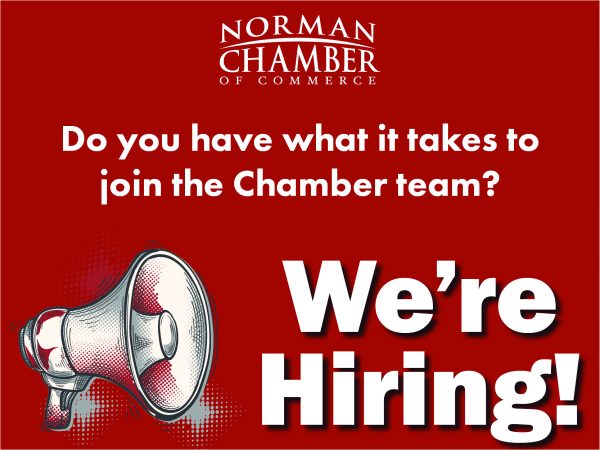 Vice President of Membership
Reports to: Senior Vice President of Operations
Duties will include but not limited to:
Membership Recruitment/Retention (Ongoing)
Develop recruitment materials (i.e. prospective member packets/new member packets) in coordination with VP of Marketing and Communications
Solicit Chamber memberships to area businesses and individuals
Involve current chamber volunteers in recruiting new members
Work with new members in getting involved with various chamber activities
Work with members to ensure quality service and continued involvement
Coordinate membership drive as needed
Coordinate member Thank-a-thon as needed
Support and coordinate Membership Committee
Ambassadors (Monthly)
Work with chair in preparation for monthly meetings
Assign Ambassadors to new members for their 1st year
Coordinate, schedule, and staff ribbon cuttings, groundbreakings, anniversary celebration, etc. for new businesses
Recruit new Ambassadors
Annual Total Resource Campaign (Ongoing)
Coordinate with project chair
Recruit and Coordinate volunteer team
Coordinate training process for volunteers
Develop call lists with staff assistance
Coordinate advertising and publicity materials
Coordinate the sales of TRC sponsorships
Manage TRC database and website
Manage TRC volunteer team and track their progress
Sell advertising for e-Minder, website, Chamber app, and city map.
Communicate advertising opportunities to member businesses
Provide and distribute advertising information to prospects
Coordinate the delivery and invoicing of advertisements to VP of Marketing and Communications, and the Receptionist/Bookkeeper
Business After Hours, Business Before Hours and Thursday After Hours (Monthly)
Coordinate with individual hosts for each month
Maintain schedule for upcoming months/years
Attend and Coordinate registration materials
Board of Director Meetings (Monthly)
Furnish membership report and information for activity reports to board
Attend and participate in board meetings
Annual Banquet (Early in the Year)
Coordinate with staff/volunteers to produce event
Annual Auction (Early Fall)
Coordinate with staff/volunteers to produce event
Participate in the procurement of auction items
Publications (Ongoing)
Support the VP of Marketing and Communications as needed
Edit publications before going to press along with other staff members
Small Business Council (From time to time throughout the year)
Provide staff services to committee including working with chair
Send meeting reminders
Take and write minutes of meetings
Coordinate projects and events as needed
Coordinate Lunch and Learns
Coordinate Shop Norman Sit Downs
Coordinate Shop Norman Open House calendar
Chamber Liaison to:
Eastside Business Association
Ensure all Chamber events include full TRC contract deliverables.
Other activities as directed by the President/CEO, the Senior VP of Operations and/or the Chairman of the Board of Directors.